I like to eat before it gets dark. I am a watcher. If you watch me you will know when an intruder is around. I can spot dogs, hogs and other critters as they cross the property.
Nick is a registered TWH. But, he looks like a mule.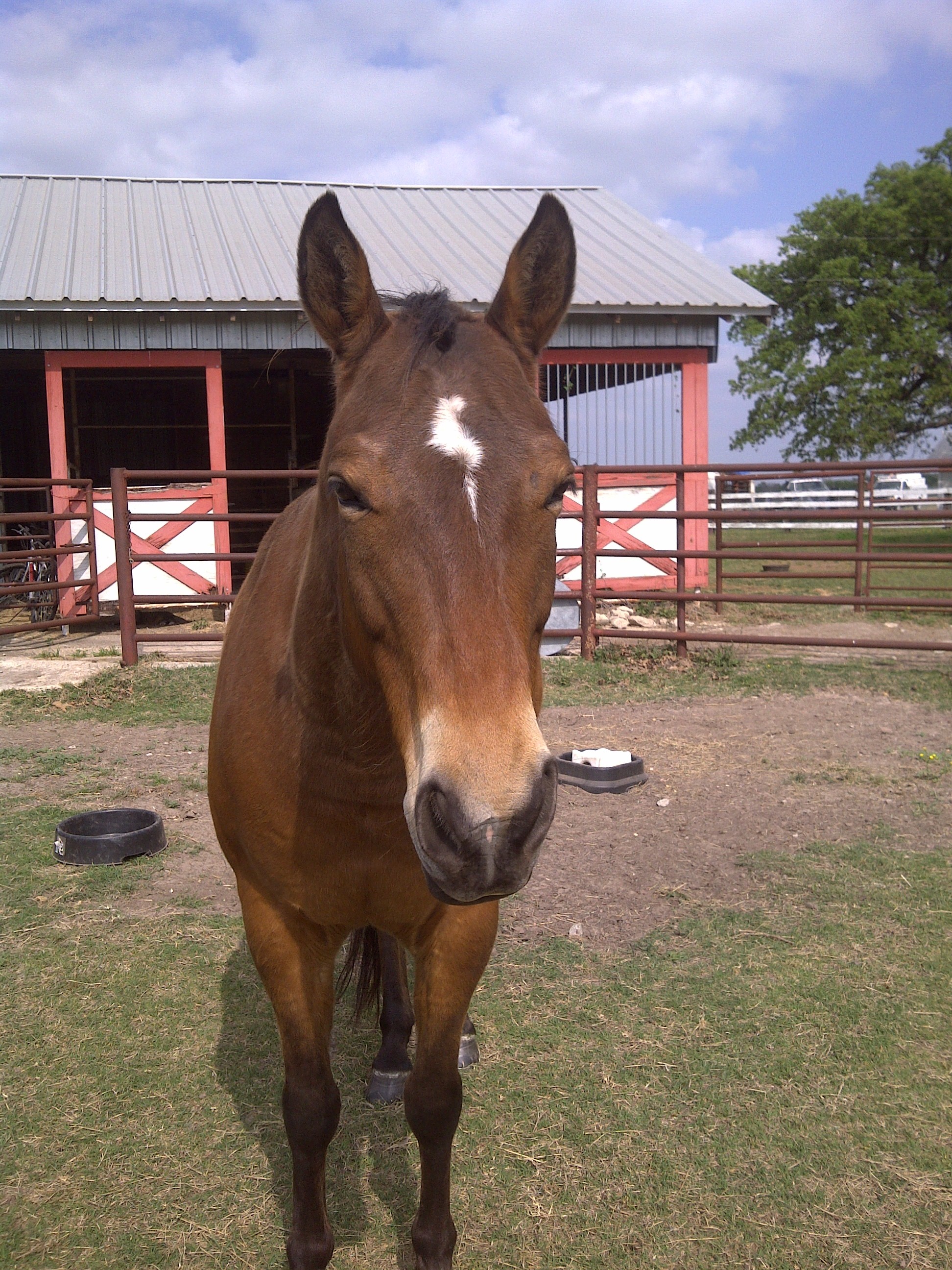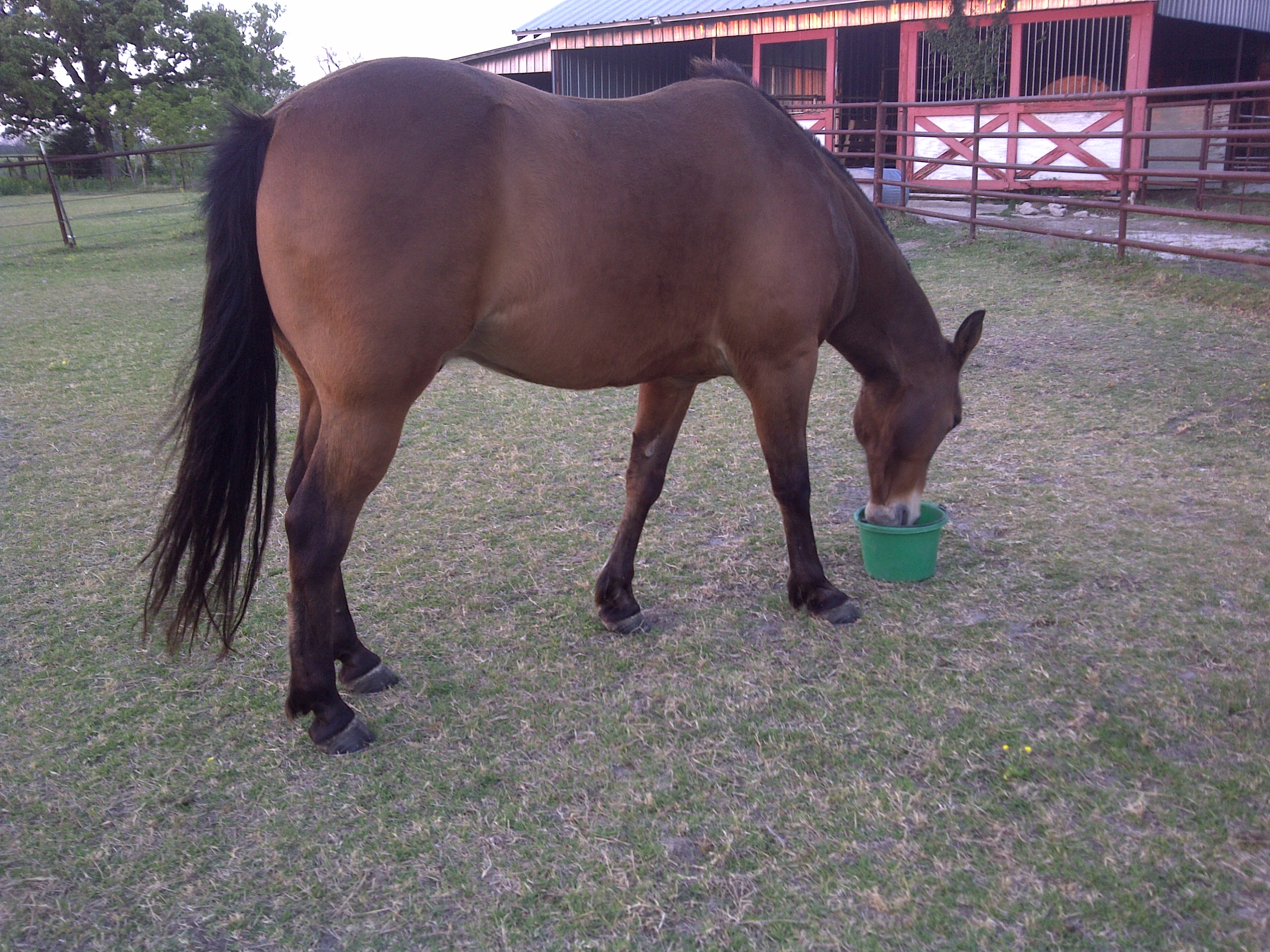 Nick came from Val and Ken Delano at Quail Hollow Ranch. He was not quite 3 years old when he joined our family in 2002. He is a registered TWH. Over the years he has ridden trails at Big Bend in the Black Gap Wilderness Area, Lake Whitney at McCown Vally and Plowman Creek trails. He has been to the trails around the Bar 50 Ranch in Arkansas. He likes the trails at Lake Bardwell for an easy day ride. He has been ridden almost exclusively by my husband, Jack.
ELVIS
I came from a horse barn in New Sharon, Iowa. I am curious and very intelligent. My curiosity can get the better of me. Be sure to keep a snap on the gate because I will open a gate and have an adventure.